Writing a story can be a hard thing to do, but getting the recognition that you deserve can be even harder. Launched in December 2010, online fiction website Wattpad.com has provided a reading outlet for many unheard voices around the world.
One of these, and one of the most talented voices present on the site, Emma Rose, has been pleasing over fifty-thousand readers for six years now – myself included. That's why I was super stoked when she agreed to an interview!
Wattpad Page | Twitter | Ask.fm | Swoon Reads
So Emma, welcome to Childishly Passionate. How about we start with a small introduction from yourself?
Well of course! I'm happy to be hear! Obviously my name is Emma, I'm a twenty year old university student, and surprisingly, I'm not studying anything to do with writing. I'm actually in Honours Chemical Engineering! I love science and math (not so much now as much as I enjoyed it in high school), and even though the thought of studying English makes me squirm, I've always had a large passion for reading. The writing came along later, once I discovered Wattpad about six years ago!
At what age did you start to put pen to paper, and what was the reason behind your writing?
Honestly, I kind of touched on this in the previous question, but I only started writing after I discovered Wattpad. I was about fourteen or fifteen at the time, and after reading on the website for a few months, I started to realize that a lot of the writers were actually my age, and I thought, why don't I give this a try? And I did!

Though I don't think I've ever actually written anything out by hand *laughing*. I write faster when I'm typing.
You have been an active member of Wattpad since 2011, long before its popularity peaked. What was it that persuaded you to join the community?
Funny story – it was my younger sister who showed me the website at the time, and she is not the biggest reader. Actually, she more or less hates it. A few of her friends had been reading a few bigger stories on the platform (The Kissing Booth, Nothing Left To Lose, etc.) and she found one of the stories interesting. To this day, Nothing Left To Lose is the only story she's ever read on Wattpad. 

Anyways, even though her interested died, mine instantly peaked. I went through hundreds of stories and enjoyed them all, and I just never left.
Who inspires you the most and why? This does not have to be anyone famous.
There actually isn't one particular person who inspires me. I simply aspire to be one of the people who work hard for what they've got. Anyone who has had to tough it out and climb their way to the top – that's who inspires me.

Oh, and of course, my favourite authors too!
You've been granted with the title of Wattpad Star, a massive achievement and sign of talent on the website. How did you feel when your books began to develop popularity and more readers?
I became a Wattpad Star after I had finished writing Defending Parker, and if you look at the stories that precede that, that's where all the reads are. That being said, I took it as a sign that I was doing something right. People enjoyed what I was writing, and even though I've never changed a story plot based on readers being unhappy or causing an uproar, I get a sense of validation that I can write, and I can write well. (But I also know there's always more to learn!)
What book, if any, has been your favourite to write so far? Are there any characters that you have fallen in love with more than others?
My favourite story to write is the one I'm currently working on – Cloak and Dagger, just because it's so different than anything I've ever written before. It makes it fun and exciting, and with every chapter I'm having to jump out of my comfort zone and know that I have to work harder to get the vision I have in my head into words on a screen. 

Character-wise however, Katie Reynolds and Dean Adams from In Case Of Heartbreak were so amazing to write. Dean is basically the epitome of what I need in a boyfriend and Katie is such a strong, selfless, and smart woman that I loved writing the dynamic between the two of them. It was hard to finish that novel knowing I'd have to let them go.
Every budding author must face some struggles. What has been your biggest challenge to date?
The biggest challenge, I think, is starting over with a new story. So many readers on Wattpad only follow a writer for the duration of one story and then move on, not thinking to look at their other stories. This is mind-boggling to me, because as both a reader and a writer, I fall in love with not just the characters, but with the way a story is written. If I like a writer's style, I'll always look at their other works (both on and off Wattpad). 

Yes, there are the readers like me who will follow a writer they love with whatever they decide to write, but I find on Wattpad, especially when writer's decide to change it up a bit, they're not willing to take the risk and read something new.
What advice would you give to someone who was hoping to follow in your footsteps?
It doesn't happen overnight. You could get lucky, but writing is a skill, and just like all skills, you have to perfect it. You'll fail, and that's okay, because the next time you fail, you'll fail better. 

Never give up if writing is something you want to do!
Harry Potter, Peeta Mellark and Edward Cullen – snog, marry, avoid?
(I'm going to first, shamelessly admit that I didn't read the Hunger Games or Twilight books, and only saw the movies!)

But besides that fact… snog Peeta, marry Harry, and avoid Edward.

(But if Draco Malfoy was on this list… it'd be a different story)
What is your favourite book and why? Would you suggest this book to other readers?
I fell in love with Jennifer L. Armentrout's new adult books recently (as well as a whole lot of sports romance stories that I'm going to keeping to myself), but the Wait For You series is one I've honestly re-read already, and I just read it for the first time in April! All of them are amazing and I'd absolutely recommend!

On a side note however, any novels by Morgan Matson, Kasie West, Marissa Meyer, Colleen Hoover, and Scarlett Cole are amazing as well!
I'm aware that you have previously submitted a manuscript to Swoon Reads. What are your hopes for after Wattpad, or where would you like your writing to go next?
I have, and I think that was my first step into seeing if my works (the more recent ones) could be turned into something worthy of publication. It's every writer's dream to have a physical copy of their story in their hands and see it resting proudly in the window of a book store, so that's the top goal.

Smaller steps along the way however, include bettering my writing, learning from my friends and fellow writers, researching the industry, and simply giving it everything I've got.
What is your favourite quote and who is it by?
"All our dreams can come true, if we have the courage to pursue them." – Walt Disney
Finally, I would like to thank you for taking part in this interview. Are there any questions you would like to ask me?
And I do… how did you get into blogging? This blog has wonderful content and such a beautiful aesthetic that I'm wondering how long it took you to get everything to look and feel just right?
Thank you Emma. Blogging was an accident – an output for me to ramble on about the books I liked. I posted my first review in December 2015, out of boredom, and found myself being invited to London events months later.
As for the aesthetic, I'm a perfectionist at heart. The amount of times I've opened Photoshop and designed multiple designs is ridiculous. I'd say that roughly it has taken a year to find the right way to post and design everything. But thank you.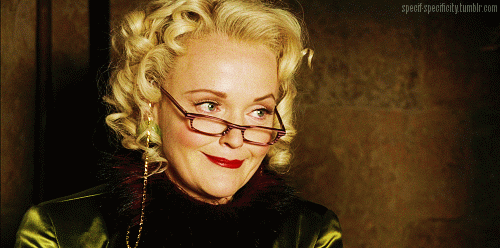 Emma Rose has ten published works of fiction on her Wattpad page, @winx1348. Each feature different characters, all telling their own stories.

Behind The Scenes | Romance
Every once and a while you meet someone who throws a wrench in your plans. A person who messes with your heart and your mind, until one day, you find yourself falling hopelessly in love.
And for Zoe Hamilton, that person was Ryan Adams.

In Case of Heartbreak | Romance, Teen Fiction
After a devastating accident, Dean Adams finds himself drawn to his classmate, and nurse-in-training, Katie Reynolds.
What he doesn't expect to discover is that, as much as he needs her, she needs him even more.

Defending Parker | Teen Fiction
"They say that there's two sides to every story, but which one do you believe?"
As the daughter of a lawyer, Jillian Thomas has always been one to stay on the right side of the tracks. She's a track and field star, a whiz in the classroom, and she's never gotten in trouble in her life. However, when Jillian's father gets a new job, she is forced to move to a town that is still mourning over a tragedy.
When she has a run in with Parker Collins, and slowly begins to unravel the truth behind his tragedy, she's sees what everybody else refuses to; he's innocent.
Will she be able to help him change his fate and prove to everyone that he's not to blame, or will she watch as he gets sent behind bars for a crime he didn't commit?

Until I Met You | Romance
For Jessalyn and her mom, moving to the small town of Avondale, California seemed like the perfect decision; they wanted the new scenery but what they really needed was a new start.
Jessalyn Hartley had always been shy and one to keep to herself, but now, as she enters her final year of high school at Crestview High, she's more determined than ever to stay hidden in the shadows.
However, all of that may change when she crosses paths with the supposed bad boy; Cason Michaels, and figures out that maybe she just had to meet the right person to break her out of her shell.

Maybe Perfect | Romance
Sophie Campbell is a seventeen year old senior at Jackson High that also holds down a part-time job at the local coffee shop. The way Sophie sees it, there's no need for her to have a boyfriend in high school. All the boys are immature and she's lasted without love for 17 years so far… why not wait one more? However, when the mysterious loner at her school comes into her work on New Year's Eve, something between them clicks.
Between crazy friends, a motorcycle and an English assignment, will they be content with just a friendship or will they realize that they might be perfect for each other as more?
Currently in the works by Emma is a brilliant story that is completely out of her usual comfort zone. Feel free to check it out (it's free).

Cloak and Dagger | Action
After an attack on the night of her 21st birthday, Aspen Rigby awakens within the walls of Division 27 – a clandestine organization part of a circle of central intelligence that is kept a secret from the outside world. While trying to adjust to her new life and fight off the demons of her past, she's also faced with the shocking realization that, with a target on her back, she needs to be careful where she puts her trust, as well as how she decides to fight at a crossroads.
So that is all I have for you today my lovelies, but please go visit Emma and leave her some love. Her writing style is simply flawless and I really hope that she makes it big time – I'd love to see a physical copy of one of her works on my bookshelf in the near future.
If you would like to suggest someone, my contact details are below. Otherwise, peace and kisses to all xo
Email: childishlypassionate@gmail.com
Twitter: @passionchildUK
Instagram: @childishlypassionate