While there are a lot of fabulous new books coming about by all our favourite authors this year, there are some pretty great books coming out this year by new authors! I cannot wait to read as many of them as I can, but these are my top ten picks for the year!
Title | This Beats Perfect
Author | Rebecca Denton
Pages | 288 pages
Publisher | Atom
Series | None
Release Date | February 2, 2017
Amelie Ayres has impeccable taste in music. Bowie. Bush. Bob. So when she finds herself backstage at The Keep's only UK gig she expects to hate it; after all they are world's most tragic band. In fact she feels a grudging respect – not (obviously) for their music, but for the work that goes in to making them megastars. And when lead singer, 'Maxx', is not dressed up as a cross between Elvis and a My Little Pony, he is actually rather normal, talented and has creative struggles not too dissimilar to her own.

But the next morning she wakes up rolls over and discovers a million new @'s on social media. Overnight a photo of her backstage has made her a subject of global speculation. Suddenly the world needs to know #Who'sThatGirl? – but for all the wrong reasons.

All Amelie wants is to play her music. She's got the guitar, the songs, the soul and, in the safety of her bedroom, she's got the voice. But when it comes to getting up on stage, she struggles with self-doubt.

Immaculate's a concept. Flawless is fake. But just sometimes music – and hearts – can rock a perfect beat.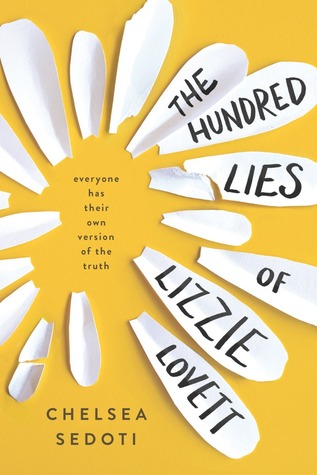 Title | The Hundred Lies of Lizzie Lovett
Author | Chelsea Sedoti
Pages | 398 pages
Publisher | SOURCEBOOKS
Series | None
Release Date | January 3, 2017
A teenage misfit named Hawthorn Creely inserts herself in the investigation of missing person Lizzie Lovett, who disappeared mysteriously while camping with her boyfriend. Hawthorn doesn't mean to interfere, but she has a pretty crazy theory about what happened to Lizzie. In order to prove it, she decides to immerse herself in Lizzie's life. That includes taking her job… and her boyfriend. It's a huge risk — but it's just what Hawthorn needs to find her own place in the world.
Title | One of Us is Lying
Author | Karen M. McManus
Pages | 368 pages
Publisher | Delacorte Press
Series | None
Release Date | May 30, 2017
Pay close attention and you might solve this.
On Monday afternoon, five students at Bayview High walk into detention.
Bronwyn, the brain, is Yale-bound and never breaks a rule.
Addy, the beauty, is the picture-perfect homecoming princess.
Nate, the criminal, is already on probation for dealing.
Cooper, the athlete, is the all-star baseball pitcher.
And Simon, the outcast, is the creator of Bayview High's notorious gossip app.

Only, Simon never makes it out of that classroom. Before the end of detention Simon's dead. And according to investigators, his death wasn't an accident. On Monday, he died. But on Tuesday, he'd planned to post juicy reveals about all four of his high-profile classmates, which makes all four of them suspects in his murder. Or are they the perfect patsies for a killer who's still on the loose?

Everyone has secrets, right? What really matters is how far you would go to protect them.
Title | The Education of Margot Sanchez
Author | Lilliam Rivera
Pages | 304 pages
Publisher | Simon & Schuster
Series | None
Release Date | February 21, 2017
THINGS/PEOPLE MARGOT HATES:

Mami, for destroying my social life
Papi, for allowing Junior to become a Neanderthal
Junior, for becoming a Neanderthal
This supermarket
Everyone else

After "borrowing" her father's credit card to finance a more stylish wardrobe, Margot
Sanchez suddenly finds herself grounded. And by grounded, she means working as an indentured servant in her family's struggling grocery store to pay off her debts.

With each order of deli meat she slices, Margot can feel her carefully cultivated prep school reputation slipping through her fingers, and she's willing to do anything to get out of this punishment. Lie, cheat, and maybe even steal…

Margot's invitation to the ultimate beach party is within reach and she has no intention of letting her family's drama or Moises—the admittedly good looking but outspoken boy from the neighborhood—keep her from her goal.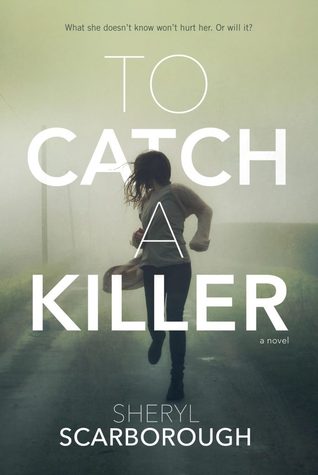 Title | To Catch a Killer
Author | Sheryl Scarborough
Pages | 320 pages
Publisher | Tor Teen
Series | None
Release Date | February 7, 2017
Erin Blake has one of those names. A name that, like Natalee Holloway or Elizabeth Smart, is inextricably linked to a grisly crime. As a toddler, Erin survived for three days alongside the corpse of her murdered mother, and the case—which remains unsolved—fascinated a nation. Her father's identity unknown, Erin was taken in by her mother's best friend and has become a relatively normal teen in spite of the looming questions about her past.

Fourteen years later, Erin is once again at the center of a brutal homicide when she finds the body of her biology teacher. When questioned by the police, Erin tells almost the whole truth, but never voices her suspicions that her mother's killer has struck again in order to protect the casework she's secretly doing on her own.

Inspired by her uncle, an FBI agent, Erin has ramped up her forensic hobby into a full-blown cold-case investigation. This new murder makes her certain she's close to the truth, but when all the evidence starts to point the authorities straight to Erin, she turns to her longtime crush (and fellow suspect) Journey Michaels to help her crack the case before it's too late.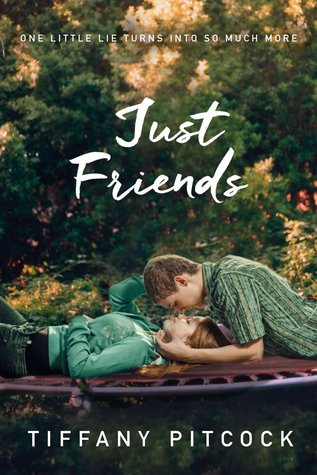 Title | Just Friends
Author | Tiffany Pitcock
Pages | 320 pages
Publisher | Swoon Reads
Series | None
Release Date | August 1, 2017
Jenny met Chance for the very first time when she was assigned as his partner in their Junior Communications class. But one clever lie to rescue a doomed assignment later, and the whole school was suddenly convinced that Little-Miss-Really-Likes-Having-A's and the most scandalous heartbreaker in school have been best friends forever.

It's amazing how quickly a lie can grow—especially when you really, really want it to be the truth. With Jenny, Chance can live the normal life he's always kind of wanted. And with Chance, Jenny can have the exciting teen experiences that television has always promised her. And through it all, they hold on to the fact that they are 'just friends.' But that might be the biggest lie of all.
Title | Wait for Me
Author | Caroline Leech
Pages | 384 pages
Publisher | HarperTeen
Series | None
Release Date | January 31, 2017
The perfect blend of sweet romance and historical flavor, Wait for Me, from debut author Caroline Leech, brings a fresh new voice to a much-loved genre.

It's 1945, and Lorna Anderson's life on her father's farm in Scotland consists of endless chores and rationing, knitting Red Cross scarves, and praying for an Allied victory. So when Paul Vogel, a German prisoner of war, is assigned as the new farmhand, Lorna is appalled. How can she possibly work alongside the enemy when her own brothers are risking their lives for their country?

But as Lorna reluctantly spends time with Paul, she feels herself changing. The more she learns about him—from his time in the war to his life back home in Germany—the more she sees the boy behind the soldier. Soon Lorna is battling her own warring heart. Loving Paul could mean losing her family and the life she's always known. With tensions rising all around them, Lorna must decide how much she's willing to sacrifice before the end of the war determines their fate.
Title | Follow Me Back
Author | A.V. Geiger
Pages | 300 pages
Publisher | SOURCEBOOKS
Series | None
Release Date | June 1, 2017
Tessa Hart's world feels very small. Confined to her bedroom with agoraphobia, her one escape is the online fandom for pop sensation Eric Thorn. When he tweets to his fans, it's like his speaking directly to her…

Eric Thorn is frightened by his obsessive fans. They take their devotion way too far. It doesn't help that his PR team keeps posting to encourage their fantasies.

When a fellow pop star is murder at the hands of a fan, Eric knows he has to do something to shatter his online image fast—like take down one of his top Twitter followers. But Eric's plan to troll @TessaHeartsEric unexpectedly evolves into an online relationship deeper than either could have imagined. And when the two arrange to meet IRL, what should have made for the world's best episode of Catfish takes a deadly turn…
Title | Grit
Author | Gillian French
Pages | 304 pages
Publisher | HarperTeen
Series | None
Release Date | May 16th, 2017
His presence beside me is like heat, like weight, something I've carried around on my back too long.
Raw and moving, this contemporary realistic debut novel will leave readers of E. Lockhart and Gayle Forman breathless as it unflinchingly unfolds the tragic secrets being kept in a small, deceptively idyllic Maine town.

Seventeen-year-old Darcy Prentiss has long held the title of "town slut." She knows how to have a good time, sure, but she isn't doing anything all the guys haven't done. But when you're a girl with a reputation, every little thing that happens seems to keep people whispering—especially when your ex-best friend goes missing.

But if anyone were to look closer at Darcy, they'd realize there's a lot more going on beneath the surface. Staying out late, hooking up, and telling lies is what Darcy does to forget. Forget about the mysterious disappearance of her friend. Forget about the dark secret she and her cousin Nell share. Forget about that hazy Fourth of July night. So when someone in town anonymously nominates Darcy to be in the running for Bay Festival Princess—a cruel act only someone with a score to settle would make—all of the things that Darcy wants to keep hidden threaten to erupt in ways she wasn't prepared to handle…and isn't sure if she can.
Title | Queens of Geek
Author | Jen Wilde
Pages | 288 pages
Publisher | Swoon Reads
Series | None
Release Date | March 14, 2017
When BFFs Charlie, Taylor and Jamie go to SupaCon, they know it's going to be a blast. What they don't expect is for it to change their lives forever.

Charlie likes to stand out. SupaCon is her chance to show fans she's over her public breakup with co-star, Jason Ryan. When Alyssa Huntington arrives as a surprise guest, it seems Charlie's long-time crush on her isn't as one-sided as she thought.

While Charlie dodges questions about her personal life, Taylor starts asking questions about her own.

Taylor likes to blend in. Her brain is wired differently, making her fear change. And there's one thing in her life she knows will never change: her friendship with Jamie—no matter how much she may secretly want it to. But when she hears about the Queen Firestone SupaFan Contest, she starts to rethink her rules on playing it safe.
Email: childishlypassionate@gmail.com
Twitter: @passionchildUK
Instagram: @childishlypassionate