Title | Need
Author | Joelle Charbonneau
Pages | 352 pages
Publisher | HMH Books for Young Readers
Series | None
Release Date | November 2015
Find it on Goodreads and Amazon
"No one gets something for nothing. We all should know better."

Teenagers at Wisconsin's Nottawa High School are drawn deeper into a social networking site that promises to grant their every need . . . regardless of the consequences. Soon the site turns sinister, with simple pranks escalating to malicious crimes. The body count rises.

In this chilling YA thriller, the author of the best-selling Testing trilogy examines not only the dark side of social media, but the dark side of human nature.
NEED was a book that sounded enticing and captivating from the beginning. While the first chapter was (admittedly) hard to get into, the swing of the novel soon picks up – taking a dark turn onto creepy street and making your back tingle with either fear or anticipation – I couldn't decide which.
What do you need?
Perhaps the most chilling aspect to this book is the relatability it has with modern day society. It is true that among the people of modern day society, everyone is looking for an easy way out of things. The 'quick fix' is the new normal, and people are more willing to accept free thongs if all they have go do is recommend five friends, or deliver a sordid love note. It is chilling how a social media website that starts off small can develop into an all 'too good to be true' thing which overall becomes something so sinister and deadly.
I was having nightmares because I'd discovered monsters that were real. Disease and the prospect of death were far scarier than any boogeyman.
The layout of the novel was ultimately confusing. By the hundredth page, I was having to flip back to try and remember which psychopath was which. In contrast with my dislike, I enjoyed how you were enabled to see into the minds of other characters. The character of Kaylee and how she, as well as a few other characters, did not post for selfish gain. She stayed true to her beliefs and tried to expose the site for the poison it was.
Maybe I don't understand love because no one who has said they loved me has ever put me first. I've always wanted to be loved.
Granted I spent the majority of the novel pissed at Kaylee's mother, and the really bad ending in which she is 'sorry', which didn't seem like enough when she believed her child would threaten her younger, sicker child for attention. I was also a teeny-weeny bit mad with Nate for a) not manning up and admitting his feels sooner, b) for actually giving into NEED and c) for being too coward to donate his freaking kidney!
But I can still make out the trickle of blood oozing from Dr. Jain's head, and I know. Dr. Jain is dead.
Pitting aside the slight romance, this book is largely a mystery-thriller. I'm not sure whether this was just a recent read because I have e been involved in a lot more  murder fic recently, or whether it was the appealing description. Either way, this book does not disappoint. It doesn't have the gore factor I'd usually expect. But that isn't always a bad thing. NEED definitely earned 4 out of 5 snowflakes.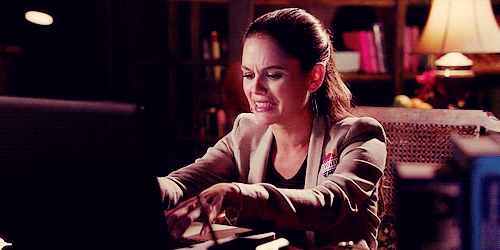 Still unsure on whether this book is the one for you? Have a look at what other bloggers have to say.
Carly @ Daily Geekette says "If you are interested in mysteries and social experiments, and don't mind some poorly-written characters, I would recommend this book."
Teacher of YA says "What are you waiting for? Go out and read NEED."
Fantasy Findings says "Verdict: Skip It."
❤ Joelle Charbonneau ❤
I am a storyteller at heart. I have performed in a variety of operas, musical theatre and children's theatre productions across the Chicagoland area.
While I'm happy to perform for an audience, I am equally delighted to teach private voice lessons and use my experience from the stage to create compelling characters on the page.
 http://www.joellecharbonneau.com/
Email: childishlypassionate@gmail.com
Twitter: @passionchildUK
Instagram: @childishlypassionate