Title | Vegas Love
Author | Jillian Dodd
Pages | 261 pages
Publisher | Jillian Dodd Inc
Series | None
Release Date | November 2015
Get it on Goodreads or Amazon
Hollywood actress, Ashlyn Roberts, just had the worst week of her life. Her ex releases a sex tape of them and just when she was convinced her current boyfriend was a keeper for standing by her side, he breaks up with her at a friend's wedding. Shes planning to drown her sorrows in booze when she meets a sexy stranger as she's leaving the wedding and they end up in Vegas, married.

Cash Crawford is offered a dream job working with his brother as a junior talent agent. Hell out his shiny new law degree to good use and make a bunch of money in the process. His first task is simple: Keep Ashlyn Roberts out of trouble and don't sleep with her.
Which might be kind of touch, since they definitely consummated their Vegas wedding.

Will this one night stand end up in the quickie divorce they promised each other? Or will they realise they got lucky in love?
Where do I start with Vegas Love? Being fairly new to Jillian Dodd's books, I found something gripping about both the cover and the description. This, in turn, persuaded me to buy the book and have a nosey myself. It's safe to say that I was not disappointed with what I found.
"It's your seashell!" she says. "The one like me."
Both characters of Ashlyn and Cash are adorable and easy to like. While both of them have their flaws, Ashlyn's being her destructive life and Cash's being his over-sexualised language to describe women, I found them to be relatable and fun. A few pet peeves had to be the sometimes whiny and needy attitude of Ashlyn. I was disappointed with the development of her character for some reason. I felt like she was lacking in substance. However, this didn't stop me from ultimately enjoying the novel.
"Then back to me on my stomach, speaking to the camera. I have a confession to make, I don't just Vegas love this girl. I'm madly, impetuously, stupidly, happily, crazily in love with her."
The layout of the book was quite distracting. I purchased this story as an eBook, and layout may be different on other devices or on paper copies. However, I could not grasp the idea of using brightly coloured boxes to highlight chapters. Instead I found it distracting. While I myself was willing to push this to the side, I'm not so sure other people would be. Another vine to pick, which always makes me feel sad, is the constant swapping of POVs (point of views). Yes I did enjoy being able to see into both heads, but there was just too much swapping around for someone to understand at times.
"I couldn't tell you this. She made me swear in your pecker."
Something I admired in this particular story was the slight weaving in of humour. Although adult themed, and crude in certain areas, the funny anecdotes gave secondary characters personality and flare. The story line was cliche and predictable, but it was very well developed. The ending (which I won't be spoiling) was satisfactory, so that was good.
"I did it because I don't just love you, Hotass," I murmur in her ear as I'm unzipping her dress. "I Vegas love you."
My personal rating for this novel is 4 out of 5. I did enjoy it, but certain aspects pushed off a star. The book should have been developed slightly, to give the characters depth. However this novel is perfect as a fluffy, light-hearted romantic comedy.
Jillian Dodd has earned herself a fan, and earned a great 4 out of 5 snowflakes.
Usually a book goes through several cover changes in its lifetime. Most variation depends on the publishing location. Vegas Love is available in the following cover formats.
Still unsure on whether this book is the one for you? Have a look at what other bloggers have to say.
Ashley @ Book Lovers Obsession says "This was a sweet and sexy read and I recommend it to anyone looking for something steamy and fun."
Loredana @ Once Upon a Book says "The story is a very quick and light read."
Marieke @ Marieke Books says "I like this story, it's a sweet and easy read, just as I expected."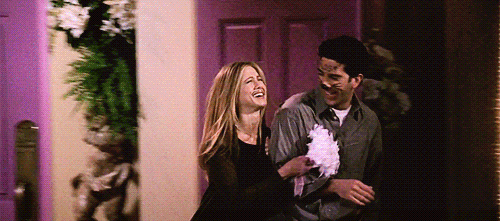 ❤ Jillian Dodd ❤
Jillian is the USA TODAY bestselling author of nearly twenty novels. She writes fun romances with characters her readers fall in love with, from the boy next door in the That Boy trilogy to the daughter of a famous actress in The Keatyn Chronicles series.
She's married to her college sweetheart, has two children in college who both help with her business, two labs named Cali and Camber, and lives in a small Florida beach town.
@jilliandodd | http://www.jilliandodd.net
Email: childishlypassionate@gmail.com
Twitter: @passionchildUK
Instagram: @childishlypassionate